The Westport Garden Club is a proud member of the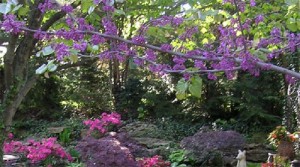 The Garden Club of America.  We are based in Kansas City, Missouri .
The GCA, based in New York City,  was founded in 1913 by 12 clubs and now has 200 clubs in 12 zones. They have remained dedicated to their original objectives:
"To stimulate the knowledge and love of gardening, to share the advantages of association by means of open meetings, conferences, correspondence and publications; to restore, improve, and protect the quality of the environment through programs and action in the field of conservation, civic improvement and education."
Click Here for more information.